JNM?
JNM is the lively youth movement for all children and young people from 7 to 26 years old. JNM is active throughout Flanders and Brussels, where local branches organize activities. In the summer we go together to camp. JNM works around three central themes: nature study, nature management and the environment.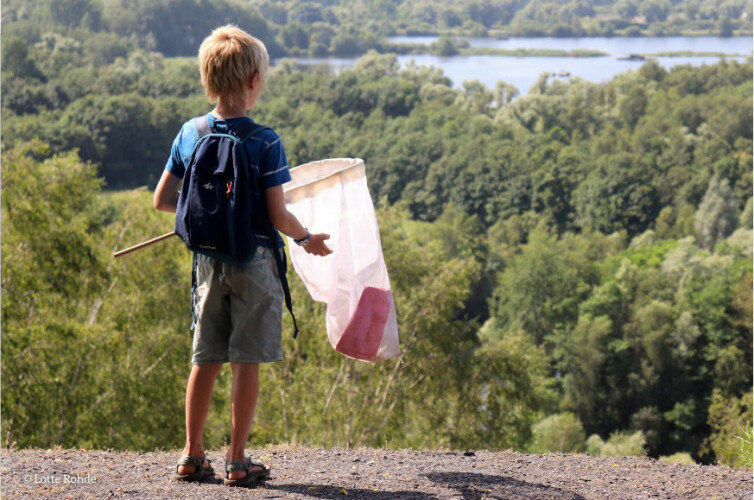 Nature study: we set out with our friends, watch and study nature as our wide open eyes fill with wonder!

Nature management: we roll up our sleeves together! We give nature a helping hand where necessary. We remove grass clippings, prune trees or remove exotic plants from natural areas. Fun guaranteed!

Environment: we eat vegetarian at JNM and travel as much as possible by train and bicycle. Our planet is important to us, so we learn to treat it with care. Now and then, we also let our voice be heard!
But that's not all... we are your lively youth movement! We enjoy games together, we play hide and seek for hours, we romp in the woods!
Do we see you at a next JNM activity? You can certainly try one or more times before deciding! It's no problem if you don't fully master the Dutch language, we are open to everyone. Just contact us, we don't bite! 😉
Every year you pay a membership fee. You can choose between three rates. Feel free to pick the rate with which you feel comfortable! Once a member, you can register for all of our activities, which are usually free of additional costs. You will receive our magazine in your letterbox four times a year and a membership card with which you get discounts in many stores and a big one in our own JNM Shop.
As soon as your membership fee has been paid, you are welcome to join all of our activities. Start by checking those organized by a local JNM group in your neighbourhood. Feel free to contact the local main responsible of your branch to arrange it further!
At JNM, members are divided into three groups:
Pieper: 2nd to 6th year of elementary school

Ini: 1st to 3rd year of secondary school

Gewoon lid: from fourth year of secondary school